Mr. Saleh Al Bedawi, General Manager of Al-Babtain LeBlanc KSA and Mr. AHMAD AL HUSSEIN, Sales & Marketing Manager of ABB Saudi Arabia have signed a strategic business agreement to develop Electric Vehicle Charging Infrastructure and E mobility solution that offered by ABB. This strategic partnership will open doors for both companies to share best practices, expertise and specialties in E Mobility Solution and lay foundations for a future of smarter, reliable, and emission-free mobility solution. Further, this is aligned to the Vision of the Government of Saudi Arabia for a Greener Future and responsibility towards Climate Change.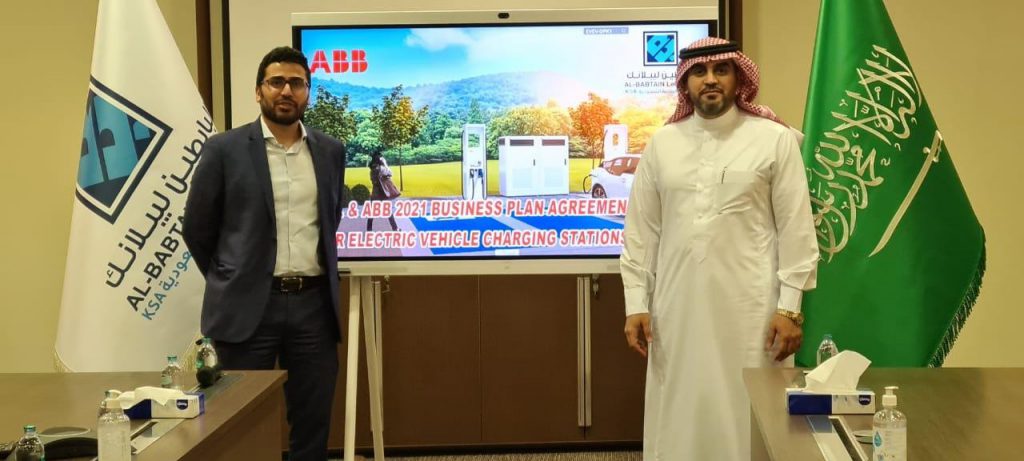 ABB offers a total Electric Vehicle charging solution from compact, high quality AC wall boxes, reliable DC fast charging stations with robust connectivity, to innovative on-demand electric bus charging systems, and infrastructure that meet the needs of the next generation of smarter mobility. ABB Ability™ connected chargers enable fast global service and pro-active maintenance. this partnership for Al-Babtain is a great pleasure and encouragement to continue our growth both locally and internationally.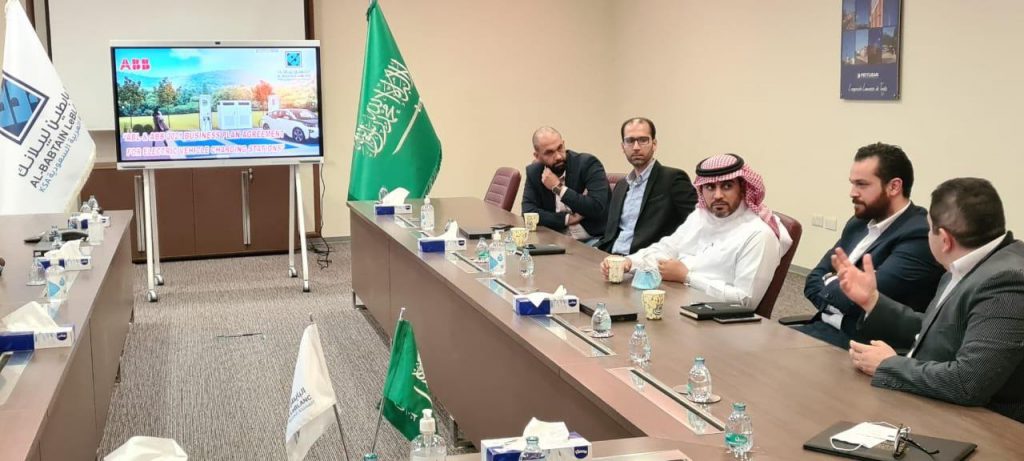 The Signing ceremony which took place at Al Babtain Head office in Riyadh, Saudi Arabia was also attended by Mr. Fares Hamdan, Sales & Business Development Director, Mr. Kenan Deeb – Senior Presales Engineer, Mr. Zaid Al Nabolsy – Sales Account Manager and Mr. Anas Abu Alrub – Technology Solution Manager. The Program included strategic discussion & meeting with ABB team, Mr. Ali Dika – Product Marketing Director and Mr. Fadi Al Shaikh – Business Development Manager.